From bushfires to pandemic: How the wake-up call led me to embrace change
I have had a few A-HA moments over the years, the first was being evacuated from the horrible bushfires in the summer of 2019-2020. The realisation that I had no control of this environmental phenomenon was seriously traumatic. My family was in danger and I could not do anything about it. Then the pandemic hit our shores. I knew I had to do something, start small and actually overcome the daunting feeling that we all go to when we think of global warming and world pollution.I LOVE fashion! It has been my career for many years, I love the thrill of finding the next trend and seeing the latest designs. I created RCYCL to allow people to be responsible consumers, to be responsible with their old clothes and to give them an alternative to throwing them in the bin.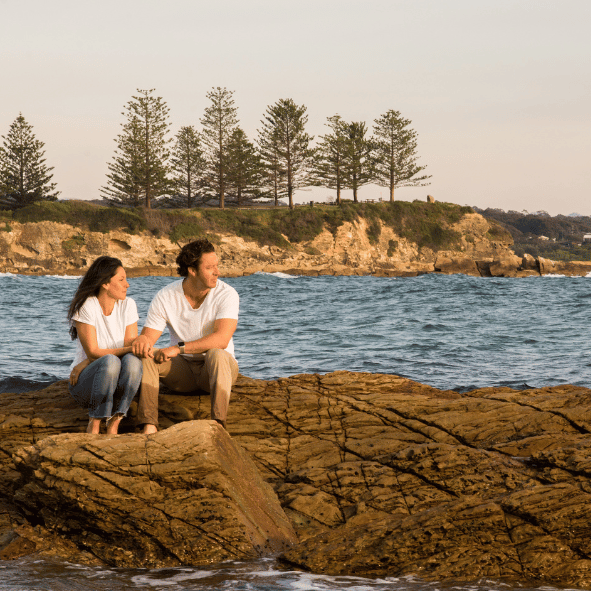 To provide a solution for people who think that disposing of clothing is the only way to get rid of clothes that are unable to be upcycled or donated.
To date, the market has not catered to the customer and offered a service to take care of 'worn out clothes' or textile waste. It has almost been something that nobody talks about, we all clean out our wardrobes, we all have a pile that is intended for the Op Shop and we all ultimately have a pile that is intended for the bin. Now we have the option to send those items back to RCYCL and make an immediate impact on the number of kilograms going to landfill.
What is one thing RCYCL can debunk or demystify about textile waste?
People simply are not aware of the numbers and therefore the impact to our environment. As humans we all love to consume, it is in our nature. Our message at RCYCL is to be a responsible consumer. The textile waste problem in Australia is huge, we are the second highest country per capita to consume fashion after the United States. We therefore generate a massive amount of waste per person. The statistic from a recent report produced by the Australian Fashion Council states that for every person in Australia 56 items of clothing are purchased every year and nearly 15 kilograms of that is discarded – that is astounding! Check it out here: https://ausfashioncouncil.com/
Why is recycling clothes from landfill to make new materials the future of fashion?
It is the future of fashion because it needs to be. To create circularity and produce new items from waste is pretty remarkable. 10 years ago it was uncommon to rent an item from a stranger's wardrobe – now it is almost normal! Right now recycling your old clothes is a new concept. The urgency needs to be understood, and to make a small difference at a personal level is achievable. The RCYCL service is available, we simply have to access it, make it habitual and utilise it.I look forward to thinking outside the square about this topic with you and approaching the amazing world of fashion from a different point of view. This is not the solution in it's entirety, but it is an option for the moment to help textile waste. This is a journey in line with the rest of the fashion and recycling industries and I look forward to what is to come.